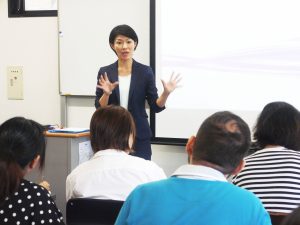 Students with very different graduation goals gather in ARC, with many of them determined to work for Japanese firms.
International students job hunting path is said to be full of obstacles, from cultural differences to working conditions and communication barriers.
In order to overcome these challenges and allow students to realize their objectives, we as Japanese language education professionals, put special efforts in providing adequate language proficiency, and offer dedicated support to students planning to work for Japanese firms.
In addition, in order to connect directly our passionate international students to Japanese firms in want of outstanding talents, we offer free employment placement, with the official license issued by the Ministry of Health, Labor and Welfare.
Through seminars, we promote the understanding of the key points and characteristics of Japanese job hunting process, not only stressing on how to select suitable firms, prepare entry papers and practice for interviews but, with the presence of a qualified career consultant, we listen to each individual need, encouraging students to understand their aptitude, skills, interests and values, complete with career choice advice and match making with carefully selected companies.
Our mission is to provide a complete support to allow our students to conduct their job search with confidence, without being held down by differences in culture or values, and let their dreams live up to their expectations.
Multifaceted assistance
Job seminars
Individual counseling
Help with resume preparation
Advice on how to conduct job interviews
Sharing news on companies actively hiring international students
Info-sessions
Meet-ups with alumni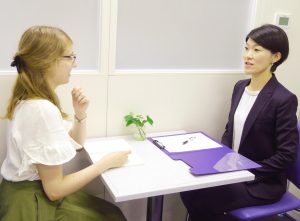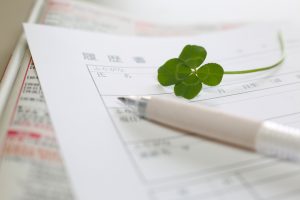 Resume preparation support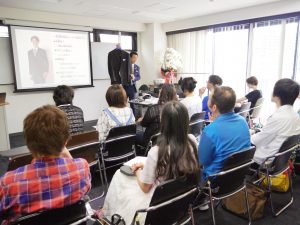 Special Job Seminar "The importance of first impression

and Tips for choosing Japanese Business attaire"
(Special guest speaker from "AOKI" Suits company)