EXPERIENCED TEAM OF TEACHERS
70 between full-time and part-time teachers work in school.
On a regular basis, training seminars and workshops are held within the school to introduce new ideas and methods, in order to always provide the best teaching quality.
Head teacher
I'm always thinking of ways to make people happy and be happy myself. My hobbies are listening to music, and singing as well. I especially love to listen to Mongolian heavy metal.
Teacher
Every student has dreams and goals. Staying behind those dreams and supporting them is what I believe is our role as teachers.
Teacher
"There are as many truths as there are people". I do want to cherish diversity. From Kansai, amongst my favorite things are history, walking, plastic models, collecting stamps, Nogizaka46... I have two cats.
Teacher
In love with Korean dramas, movies and music. Right now, I'm into Korean literature. I'm a sports fan, so when on my days off I go to sports events, I feel energized by watching the athletes!
Teacher
I took vocal training to improve my voice, and when I teach I want my lessons to be fun and dynamic. I have a weakness for coffee and melon pan!
Teacher
Former actress in a theater company, I then became a Japanese language teacher because I want to help people. I like to chat with students about everything, even silly things. On my days off, I take time to go walking with my child, or at the park playing in the sand.
Teacher
A Japanese teacher in Japan, and abroad. I feel I understand well the students who are not good at reading comprehension (I myself am not very good at it). My favorite things? Watching TV series, listening to music, swimming, and flying drones.
Teacher
Growing up near the ocean made me love the sea. My friends describe me as a laid-back person and I do things at my own pace. When I have time, I like to read books and watch movies.
Teacher
A little bit of everything! I like video games, anime, movies, novels, sports and theater. My teaching motto: accuracy and seriousness, but with fun and cheerfulness!
Teacher
I'm a fan of comedy and I often go to rock concerts! Whenever I find time, I try to visit as many places in Japan as I can, so during my classes be ready to hear a lot about souvenirs and omiyage!
MULTILINGUAL SCHOOL STAFF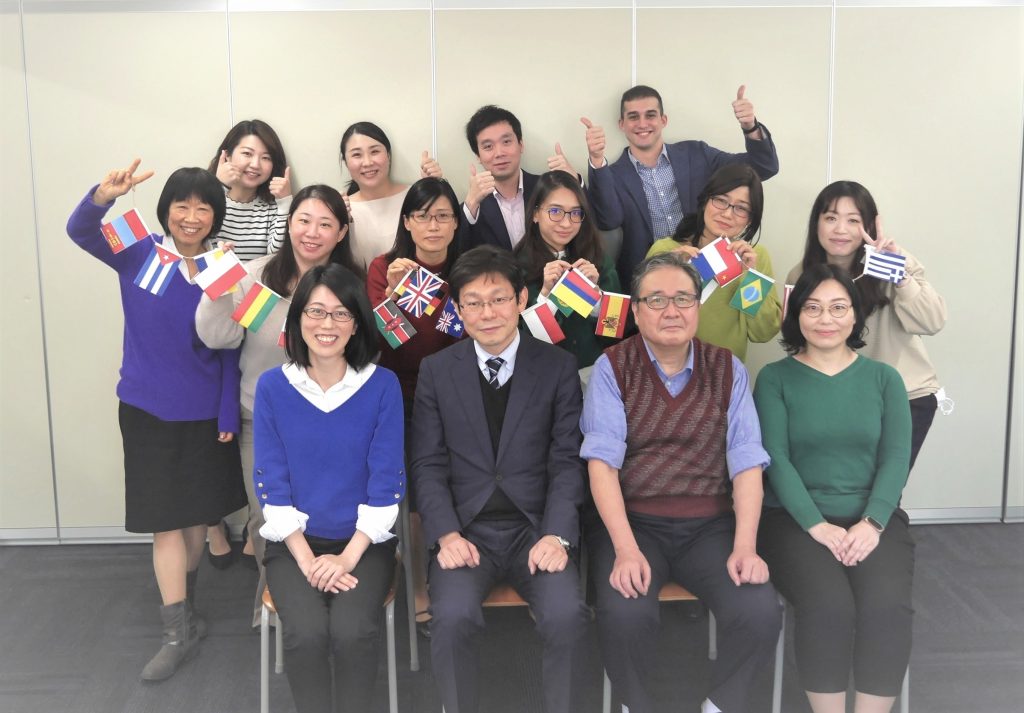 Staff speaking English, Chinese, Korean, Italian, Vietnamese, is always available to assist you. For any trouble or need during your stay, feel free to visit the staff on 2F. The staff also includes an event management team charged with every school term events planning.