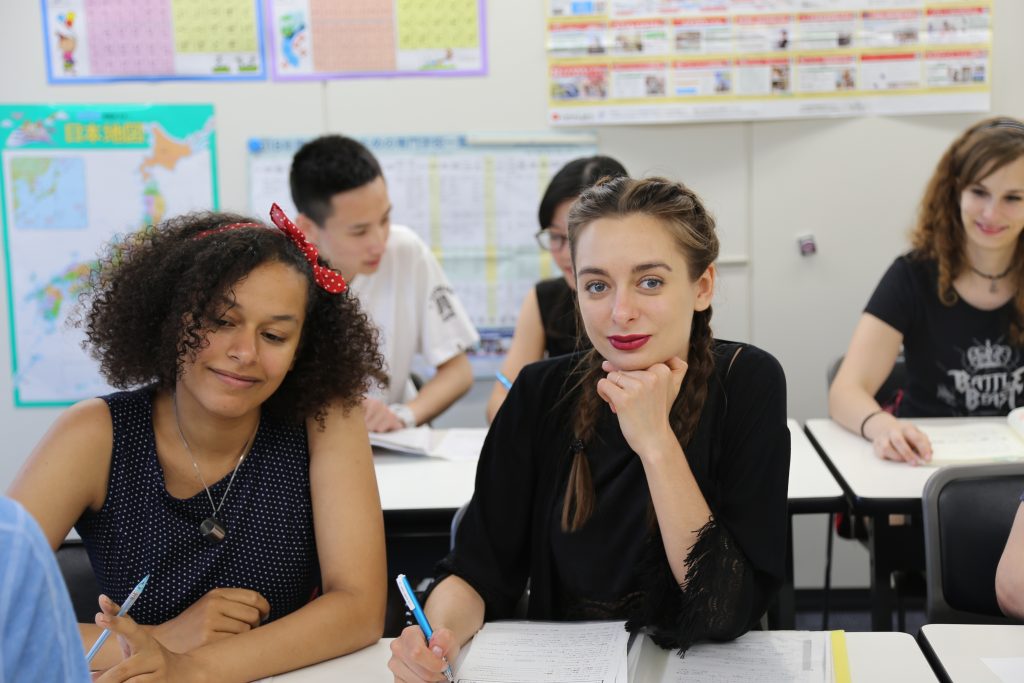 The course is designed for people who do not need a student visa, but still want to acquire practical everyday Japanese, Japanese for business settings or are simply interested in knowing more about the language. The course aims at stepping up the learners' command of the language. We recommend the course to those planning to study during the holidays or over a short period of time. Students have access to extra activities and events too.
Accepting applications for Intensive Japanese Course




Course outlines
Prerequisites
 Being 16 years of age minimum *Applicants under 16 should consult with the school
Visa type
 Any visa other than the student one  
 Working visa, Designated Activities visa (working holidays), Dependent visa, Spouse visa, Permanent residents, Long term residents…
 *Applicants must attend personally to their visa for Japan.
Starting time
January, April, July, October
 Check the course calendar HERE.
Duration
 3 months *Depending on the type of visa, extension is possible.
Learning targets & Timetable
The program is shared with the Standard Study Abroad Course.Click HERE for details.
Capacity
 20 students per class
 *Applications close when maximum capacity is reached.
Class hours
 From Monday to Friday (5 days per week)
 9:15 to 12:30 / 13:30 to 16:45 (one class period is 45 minutes long, with four periods per day)
 The first class is determined through placement test evaluating students' Japanese proficiency at entrance.
Holidays
 Weekends, public holidays, Summer holidays, school breaks and any additional holiday established by the school's Principal.
Homework and tests
 Students get homework every day.
  Class content from Monday to Thursday is usually the subject of the Friday achievement tests.
  Finals are scheduled at the end of every school term.
Homeroom system
 Every class is supervised by one homeroom teacher that performs individual counseling with students for a dedicated follow-up.
Working part-time
 Regulations vary depending on the type of visa of the applicant.
  Temporary visitors cannot work part-time according to Japanese law.
Tuition
 Registration fee: 10,000 JPY
 Tuition fees: October 2023 & January 2024 term 180,000 JPY/ April 2024 Term ~ 192,000 JPY
 Total  October 2023 & January 2024 term 190,000 JPY / April 2024 Term ~ 202,000 JPY
*Regarding tuiton fee, please click HERE. 
*Textbooks not included.
Textbooks
Elementary – Beginners (Example)
 Minna no Nihongo Shokyu 1, II Ed. 
 Minna no Nihongo Shokyu 2, II Ed.
 Kana Master
 Kanji Master N5
 Kanji Master N4
 Kanji Master N3
Intermediate – Advanced (Example)
 For Intermediate learners of Japanese, Japan through my eyes
 Comprehensive Japanese Practice through Specific Topics – Upper intermediate (New Ed.)
 Comprehensive Japanese Practice through Specific Topics – Advanced (New Ed.)
 Kanji Master N2
 Kanji Master N1