Counseling Service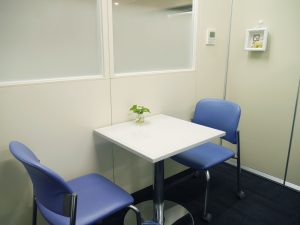 The Counseling Service was established to support students during their experience abroad.
Students can seek individual advice and help for any issue, big or small, occurring in their everyday life.
To make the most out of your experience as international students in Japan, it is vital to build a comfortable environment where it is possible to focus on studies. It is very common, however, to face several issues when studying a foreign language in a foreign country and culture.
The counseling service is available in such times for consultation over any matter related to your physical or mental health and your everyday life.

– You are unsure about post-graduation options
– You cannot find any motivation
– You feel discouraged by your job hunt not going as expected
– You have troubles sleeping at night and waking up in the morning
– You often feel irritated
– You cannot make interpersonal connections
The Counseling Service's mission is to assist international students live a balanced study abroad experience finding together new answers to their problems.
We strongly protect personal information and privacy.
Feel free to visit the Counseling Service anytime.
If needed, referral to professional advice is also available.